Work 4.0
Why does the DGUV concern itself with Work 4.0?
The future world of work will be more digital, more flexible and more networked. This development falls under the umbrella term "Work 4.0". It is characterised by new forms of work, new working conditions, technological developments from Industry 4.0, and increased networking. These far-reaching changes hold both opportunities and risks for workers; they also put the social security system to the test. This page provides an overview of the various activities of the German Social Accident Insurance regarding "Work 4.0".
Risk Observatory - White Paper Draft Discussion
The various institutions of the German social accident insurance system consider it their duty not only to understand the influence of these developments but also to recognise early on the associated opportunities and risks and to develop appropriate measures to help companies deal with these changes. The DGUV's Risk Observatory, which was established to assist with this goal, conducted a large-scale survey to determine which developments in the world of work play a particularly important role for prevention in the future.
Further information on risk observation for OSH.
Green Paper
In summer 2015, the Federal Ministry of Labour and Social Affairs published its Green Paper on "Work 4.0". The Ministry's Green Paper has initiated a social debate over how the transformation of the world of work can be designed in a human-friendly way. The German Social Accident Insurance has commented on the Green Paper. (PDF, 978 kB) The White Paper "Work 4.0" Draft Discussion published on 29 November 2016 offers initial responses to this debate and presents conclusions drawn by the BMAS from the dialogue process.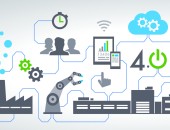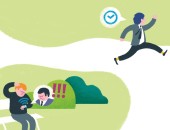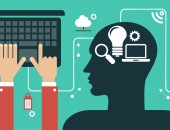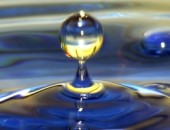 Contact

Contact persons for specific topic areas can be found on the respective internet pages.
For general queries:
Joachim Berger
Safety and Health Department
Support of DGUV expert committees
Tel.: +49 30 13001-4506
E-Mail
Dr. Stefan Dreller
Safety and Health Department
Occupational safety and health organization
Tel.: +49 30 13001-4514
E-Mail
Sabine Herbst
Central Prevention Division
Prevention Principles, Internal Coordination
Tel: +49 30 13001-2020
E-Mail
Ina Neitzner
Institute for Occupational Safety and Health of the German Social Accident Insurance (IFA)
Central division: Interdisciplinary services
Tel: +49 30 13001-3630
E-Mail
Dr. Monika Zaghow
Institute for Prevention and Occupational Medicine of the German Social Accident Insurance (IPA)
Communication
Tel.: +49 30 13001-4015
Email
Dr. Hanna Zieschang
Institute for Work and Health of the German Social Accident Insurance (IAG)
Section "Work Design - Demography"
Tel.: +49 30 13001-2240
E-Mail
Downloads

New Forms of Work. New Forms of Prevention. Work 4.0: Opportunities and Challenges
Further information